Title: Everything She Forgot
Author: Lisa Ballantyne
Age Group: Adult
Genre: Mystery/Thriller
Series: N/A
Star Rating: 3.5 Out of 5 Stars
This book was given to me by the publisher, William Morrow Paperbacks, through Edelweiss in exchange for an honest review--thank you so much!
I love mysteries and thrillers. I'm drawn to them, lately, more than other types of fiction, and the bite has gotten even worse with Halloween coming up in two weeks time. I love the constant, creepy, anxious feeling that I get when trying to figure out who did it, and mysteries done well are really rather satisfying for me, especially when I don't make the jump halfway through the novel.
Maybe it's one of the side-effects of binge-watching Scooby Doo all the time?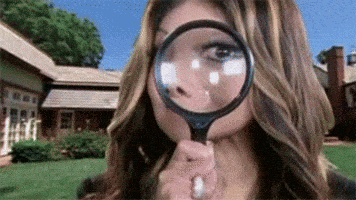 Whatever the cause for my recent addiction, I was really excited to receive a copy of this book. When one thinks of thriller and mystery fiction, especially of the whodunit variety, I'm sure Lisa Ballantyne is up there with the titans: Ann Rule, Sandra Brown, Tana French. I was very excited, but for some reason, while the ending was satisfying in a way I enjoy for a mystery--all the loose ends tied up--something about Everything She Forgot just let me down. Maybe I picked the wrong book of hers? I'm not sure.
Not to say, of course, that the book wasn't enjoyable. It was a good book. The three main characters, Margaret, Big George, and Angus, were all flawed in their own ways. Margaret trying to tread water when she ends up in a huge pileup, unearthing memories from a childhood event that happened years ago, Big George, the mobster with the heart of gold, and Angus, the disgusting, misogynistic reporter, holy and devout to everyone he meets, save those closest to him.
The mystery of the book itself was intriguing, enough to pique my interest, but it was frustrating, because through eighty percent of the book I kept getting distracted by other details. I don't know how to explain it--I have so many mixed feelings about this book, and despite it all, I really liked it, regardless of its flaws. I'm definitely going to be giving The Guilty One a shot when I'm able. The bottom line: Though at times frustrating and confusing, Everything She Forgot is a compelling thriller that focuses deeply on characters--I really enjoyed it! Next on deck: The White Rose by Amy Ewing