Title: Second Life
Author: S.J. Watson
Age Group: Adult
Genre: Mystery/Thriller
Series: N/A
Star Rating: 5 out of 5 Stars
This book was given to me by the publisher,
Harper, through Edelweiss in exchange for an honest review--thank you so much!
'We show a different face depending on who we're with and what they expect of us. Even when we're alone, it's just another mask, the versions of ourselves we'd prefer to be..'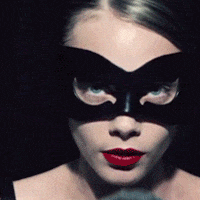 Second Life begins to tell the story of Julia, a woman bereft at her younger sister, Kate's, gruesome, gory and brutal murder. Unable to stop grieving, nor think about her sister's assailant, she turns to Kate's electronic devices for a trail of clues; most notably, her laptop. She is drawn into a seductive lifestyle full of scandalous sex affairs, and meets Lukas, a man who makes her feel more desirable than she has in years, despite being happily married to her loving, if a little vanilla, surgeon husband, Hugh. Embarking on a torrid, clandestine game of cat and mouse with this mysterious, sexy stranger, Julia begins to see the lies between her personal secrets and her family life begin to blur. And as she draws closer to finding out the truth, she realizes that her secret second life may not be as secret as she tries to believe..
Where do I begin when I try to review Second Life? S.J. Watson is a household name, and has made his fame on his thrillers. But this one was especially thrilling and unique not just because of the intriguing plotline--a grieving sister using the Internet to find her younger sister's killer--but because, mainly, of Julia.
Julia lives a happy, contented life... On the surface, anyway. Secretly worrying that her adopted son, Connor, may want to be with his birth mother, which just so happens to be Julia's own younger sister, and that her marriage may not be as perfect as she and Hugh like to pretend. Hungry for answers and the truth about Kate's death, she goes online, on Kate's personal sex site accounts, and pretends to be her. At first, it starts out as a secret, a little bit of temporary fun before she returns to her humdrum, everyday life.
But as her cravings become darker and begin to bubble toward the surface, she realizes that her desires and fantasies cannot be kept under wraps, and soon, even with the giddy secret of a dark and torrid affair, Julia's lives (she goes online calling herself by the alias, Jayne) begin to run parallel to one another, and try as she might to end the fun, the mysterious stranger in her bed, Lukas, isn't exactly down with that. Soon Julia begins to fear Lukas, even as he satisfies her in hotel bedrooms and dark, dim restaurant bathrooms, and she begins to dig deeper for the secrets of her sister's killer. I loved Julia as a character--she was flawed, complex, and honestly, a great main character. She wants something to herself, some secret desire she can look back on, until it all begins to spiral out of control for her.
The supporting characters: namely, the dark, seductive Lukas, the wild ride Julia soon ends up regretting, Anna, Kate's grieving best friend, Hugh, sweet and supportive but longing to be emotionally close to his wife once again. Those are the bricks that really held up the story. The pacing was breakneck--I couldn't put the book down, especially in the later half when things really started picking up, and I loved this novel. This definitely won't be the last I read of S.J. Watson! The bottom line: A dark, gritty, yet emotional thriller with elements of Gone Girl and Dark Places, Second Life was a wild, dark and crazy ride I won't soon forget--Stupendous! Next on deck: Shadowshaper by Daniel Jose Older!
*All quotes are taken from the ARC I received from the publisher and are subject to change.