Title: The Darkest Part of the Forest
Author: Holly Black
Age Group: Teen/Young Adult
Genre: Fantasy
Series: N/A
Star Rating: 5 Out of 5 Stars
I borrowed this book from my local library and reviewed it.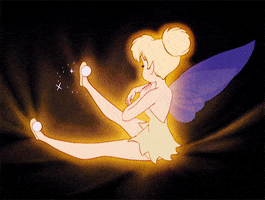 Remember when you were young? When some of us (yours truly, included!) were obsessed with tales of the wildly beautiful, feral, treacherous fey? When I was younger, I gobbled up fairy stories--and pretty much any other fairy material I could get my hands on. I was like a junkie, prowling around the shelves of bookstores and libraries, sniffing out the newest tale of magic and forests, darkness and mischief and mystery..
I've had high expectations for The Darkest Part of the Forest, and for a while, I was a little apprehensive. It's been hit or miss with me and Miss Holly Black--either I've loved her books or hated them, there's been no in between. One of the first books I ever read by her was Tithe, and I'm sorry to say that I couldn't get through more than twenty pages of it. And I'm so happy to report that The Darkest Part of the Forest was far from a disappointment!
I'm not quite sure even where to begin with my thoughts on this blockbuster hit of this year, I really don't. Where do I start? Welcome to the tiny town of Fairfold, where the people live in an uneasy alliance with the fey, most of which live in the forest just outside of town. In the middle of the forest, a casket, straight out of a fairy tale, rests in a clearing, with a horned boy, with sharply pointed ears and a face like a prince, sleeping peacefully inside.
Hazel and her twin brother, Ben, live in Fairfold, and there's no better friend of theirs in their childhood years than the horned boy. Hazel and Ben, Ben and Hazel, partners in crime, saviors of their tiny, magical (dangerous?) town, are both madly in love with the horned boy. Though they've both grown out of their childhood dreams, nonetheless they are both alarmed by the sudden realization that riles their peaceful town: the boy is gone, the casket broken, and a mysterious sickness is afflicting the townspeople.
This book was nothing less than a shot of literary cocaine straight to my heart and brain. The Darkest Part of the Forest really took me back to the classic fairy stories of my childhood: the seductive call of the wild and beautiful fey, promising freedom and everything else your heart could want, but with such a wicked twist that you'll regret ever wanting it in the first place. It really captured the spirit of the old fey stories: be cautious, be enamored, be respectful. Never say thank you, never eat fairy food, and never, ever, ever make a bargain with them. Fairfold and its townspeople were all really real to me, especially as the later half of the book went on.
I also loved the characters of this book: brave, reckless, unlucky in love, iron forged Hazel, sweet, vulnerable Ben, who loves music more than he does anything else, her partner in crime and her best friend, her other half. And then there's the fey themselves: the horned boy, gorgeous and deadly and mysterious, and the monsters and the fey, wild or no, that lurk in the forest just outside tiny Fairfold.
The pacing of this novel was absolutely breakneck, and I loved the way the fear escalated as the novel went on. The ending was perfect, everything I wanted it to be, and I was fully happy and satisfied. The bottom line: A dark offering reminiscent of the fairy series that launched her career, Holly Black's latest novel is a seductive, glittering confection of a book as irresistible as the call of the fey themselves--one of my favorite novels of the year, and quite possibly of all time!