Title: Shadowshaper
Author: Daniel Jose Older
Age Group: Teen/Young Adult
Genre: Fantasy/Horror
Series: Shadowshaper, book one
Star Rating: 3.5 Out of 5 Stars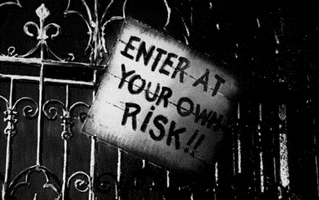 I received a copy of this novel by the publisher, Scholastic, in exchange for an honest review--thank you so much!
Did you enjoy The Mortal Instruments series by Cassandra Clare? Do you enjoy art, action, tattoos, horror, kick butt heroines with a diverse background? Unique, unusual worldbuilding and mythology?
If you answered yes to any or all of the above questions, you need to go to the store or the library and get this book, immediately.
When I was first approved for this novel, I was so excited. An artist with a Puerto Rican background, having to deal with ancient spirits and magic, and a professor gone power mad? Yes, yes please! And I enjoyed this novel, for the most part, but I didn't love it like I expected I would. Don't kill me, you guys, but this book just reminded me way, way too much of The Mortal Instruments series. In fact, it felt almost too similar to it. And Sierra, the main character, felt a little too much like Clary Fray for me.
This book is a good one, don't get me wrong: great pacing, a strong heroine with a diverse background to boot, unique mythology and the great connection to art, as well as the villains and the secrets in Sierra Santiago's own past. I really, really wanted to love it, but it was just too close to The Mortal Instruments. (And by the way, for those of you who want to ask, it also takes place in Brooklyn.)
The characters are solid, particularly Sierra and her friend Robbie, who bond over their shared love of their art, and Sierra's family, particularly her mother, Maria, and her brother, Juan, really form the foundation of Sierra's strong familial bonds, and I really liked the way that family was portrayed, but Sierra's grandfather really irritated me, with his sexism. There's also Nydia, the curious, irrepressible librarian at Columbia, whose curiosity forces her to help Sierra. And Sierra and Robbie's relationship, though very sweet and one of the parts that I really liked, felt kind of forced, and it turned me off.
What really saved this book for me was the unique mythology, and the crazy, breakneck pacing--once I got into the later half of Shadowshaper, I couldn't put it down, and I loved the way Sierra's own family tied into the magic of shadowshaping, a dark legacy that most family members are forbidden to speak of, especially the women of the family. (Yay sexism!) I loved the ending, and I hope to read more of Daniel Jose Older's work. The bottom line: Though it is a solid debut, Shadowshaper rang a little too closely of Cassandra Clare's work for me, and it turned me off. Next on deck: The Darkest Part of the Forest by Holly Black!