Title: Venom
Author: Fiona Paul
Age Group: Teen/Young Adult
Genre: Historical Fiction
Series: Secrets of the Eternal Rose, book one
Star Rating: 4 out of 5 Stars
I borrowed this book from my local library and reviewed it.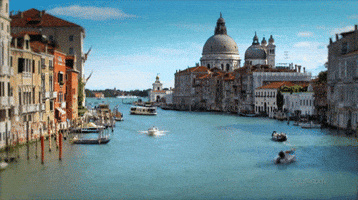 Ah, Venice! Italy in general has always fascinated me, from the time I was a child. (Renaissance history and art, anyone?) Throughout the years, it has been a place of prosperity, of commerce and art and beauty. Well, Venom paints a very different picture of this beloved, historic city, one where no one can be trusted, not-so-well behaved young women sneak out into graveyards, and dead bodies of lovely women wash up in the dirty, brackish waters of the canals..
For the most part, this novel was just what I wanted: a dark, frightening, but thrilling romp through the dark, winding streets of Venice, where dead bodies are stolen, beautiful dresses are being made, and seductive, romantic trysts are formed in the dead of night. And then there's Cassandra, the privileged young woman who wants nothing more than to escape her gilded cage. Only thing is, she didn't exactly expect to get wrapped up in the plot of a sadistic serial killer, nor did she expect to find a sexy, bohemian-chic artist to sweep her off her feet, despite the teensy little snag of her having a fiance already..
The pacing of this novel was breakneck--for the most part, I really couldn't it down. But the setting was what really sold me on Paul's seductive debut: I'd really love to go see Venice for myself now. Another factor I loved about this novel, perhaps the series in general, was the intrigue. I couldn't figure out what was going on behind the scenes, the skeletons in the wealthy Venetians' closets. That was what really hooked me.
What got me to stay, to really dive into Cass's world, were the characters themselves. Cassandra, the headstrong daughter of a wealthy pair of late nobles, longing to spread her wings and flee the stifling privilege she was born to.
And Falco.
Oh, my God. If Cass wasn't about to jump into his arms, I certainly would! Seductive, full of fun, sweet and gentle and just a little bit crude? Yes, please!
Molto bene!
And then there's Luca, Cass's secretive fiance, who is clearly hiding something from Cass.. But what?
It ended beautifully, with all the loose ends tied neatly together, as if knotted carefully by hand, and I cannot wait for the next two books in the series--what a fun ride through historical, waterlogged Venice! Unfortunately, I couldn't give this quite five stars: Falco annoyed me in the beginning, and for the most part, I didn't really like Cass's Aunt Agnese. The bottom line: A deliciously dark and creepy tale taking place in gorgeous Venice, Venom sparkles with the beauty of the island itself--a wonderful debut, even if it got dragged down a bit by a few minor quibbles. Next on deck: The Sacred Lies of Minnow Bly!