Title: Adrift
Author: Paul Griffin
Age Group: Teen/Young Adult
Genre: Survivalist Fiction
Series: N/A
Star Rating: 5 Out of 5 Stars
I borrowed this book from my local library and reviewed it.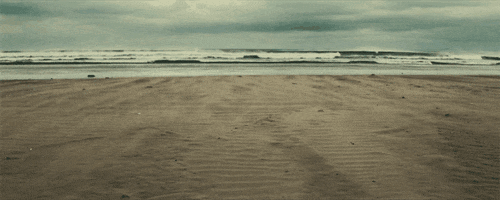 Did you enjoy Lord of the Flies when you had to read it in school? How about Hatchet? Survival stories in general? Compelling, often frightening characters forced into often brutal situations? If you answered yes to any and all of these questions, you need to go get Adrift immediately. Shut off your phone, your TV, lock your doors, get comfortable with a drink and a snack, and read this book.
You won't regret it.
I'm sorry to tell you guys this, but I haven't seen the ocean in person. Outside of the internet and pictures, I've never experienced it. And because of that, it kind of scares me a little. Between what could be lurking beneath the glossy cerulean waves, as well as the sheer mass of it, it's terrifying. But there's definitely a part of me that longs to see it, to smell it, to stick my toes in the sand..
Reading this book was like living in one of my worst nightmares. One of my librarians suggested it and ordered it for me, and now I've been bitten by the bug. I need more survivalist stories, please! I just love the creepy factor. The way the author ratchets up the fear makes me excited and paranoid all at once, and I dig it, especially if it's done well. (I honestly think I've found a new favorite author in Griffin, too..)
Matt and John, best friends but more like brothers, if not by blood, then by circumstance. They meet Driana, an exotic, beautiful girl, and her cousin, Stef, caustic and wild, and then there's Jojo, the merry, gentle giant. At a party, they all end up on the beach together. When Stef takes a midnight ride on her windsurfer out to sea, Dri, Jojo, Matt and John all go after her in a boat--and some end up paying with their lives.
This book was done so well. A momentary encounter with three rich kids, worlds away from John and Matt, ends up changing the lives of them all forever. I was seduced by this dark, creepy little read within the first few chapters, and as the night went on, I found myself feverishly turning pages, glued to the dark prose. As the group of teenagers, desperate and frightened, drift further out to sea, the tension begins to mount--how will they survive? Will they keep their sanity? Who will be the first to have their brain crack like an egg?
The prose of this novel was perfect--tense and terse, descriptive and darkly beautiful. I fell in love with this author and I will be looking for more of his work as soon as possible. But where Griffin really shines is his characters. There's Matt, struck by love at the worst possible time, and driven by a protective instinct he doesn't quite understand. And then there's stoic, silent John, a stalwart, steadfast survivor willing to do almost anything to get out of this mess alive. Dri, the poor little rich girl, who has just as much of a connection to Matt, Stef, the wild one who started this journey in the first place, and Jojo, a gentle soul--until things begin to get hard.
This book was a wonderful, but often dark, journey into the human survival instinct. How anyone can be who they really are, and then change the moment they feel as if they are about to die. Griffin raises an interesting question with Adrift: Is anyone really themselves, even when their own life is on the line? The bottom line: A wonderful meditation on the human condition and the scary situations one choice can bring on, Adrift is a blockbuster hit of the summer--a survivalist tale that recalls Lord of the Flies--simply amazing! Next on deck: The Wishing Spell by Chris Colfer!