Title: Peter and the Starcatchers
Author(s): Dave Barry and Ridley Pearson
Age Group: Middle Grade
Genre: Fantasy
Series: Peter and the Starcatchers, book one
Star Rating: 4 Out of 5 Stars
I borrowed this book from my local library and reviewed it.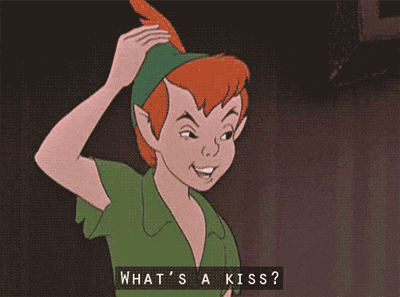 One of my very favorite stories happens to be Peter Pan. I haven't read the actual text itself yet, but I remember putting in the Disney Peter Pan VHS in the VCR at least once a week when I was young. I mean, the power to fly, fairy dust, pirates, The Lost Boys, mermaids, and Never Land? I dreamed of being in Wendy Darling's shoes I don't know how many times.
Peter and the Starcatchers does a marvelous job as a prequel, which, for all intents and purposes, it is. It explains everything, with a clever twist. I saw all the familiar elements from the original film and story, but spun in a different and unique way: recognizable, but still original! It was wonderful, and the way the authors wrote it really, really shocked me.
The writing and pacing of this novel is fantastic; the fact that it includes numerous illustrations for younger readers didn't hurt, either. Peter, an orphan, and Molly, a young girl, meet aboard the ship The Never Land, and become entwined in numerous instances of mischief and cunning almost immediately. (I kept picturing her as Wendy, from the live-action film, with Jeremy Sumpter as Peter..)
There was nothing about this novel I didn't love. It was a marvelous, skillful retelling of one of the most treasured childhood tales of our time, with just as much action, magic, mystery, and all around shenanigans as the original. The characters, though, as with most books I tend to gravitate toward, were what made this book for me, Peter and Molly in particular. It was also kind of hilarious, the way the authors kept slipping in inside jokes just for the adult readers. If I wasn't frenetically turning pages, I was laughing.
Retellings tend to scare me, because sometimes, in the author's ambition to tell their story and do justice to the old one, it all tends to get lost in the muddle of the storytelling. But fear not, my faithful and gentle readers! You'll have none of that with this book, and I'm willing to bet that even fans that have read the original will be cheering for more from our favorite eternally young hero!
Unfortunately, though, this book wasn't perfect--sometimes, it bounced back and forth so much it was kind of hard to follow, and I wish more had been explained about the magic involved. Next on deck: The Jewel by Amy Ewing!