Title: Violent Ends
Author: Shaun David Hutchinson
Age Group: Teen/Young Adult
Genre: Contemporary Fiction
Series: N/A
Star Rating: 4 Out of 5 Stars
This book was given to me by the publisher, Simon Pulse, through Edelweiss in exchange for an honest review--thank you so much!
This book.
This book.
I'm sitting here, my heart in pieces, trying to gather my thoughts.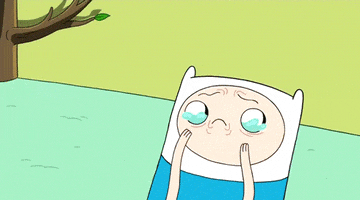 This book was quite unusual--part anthology, part novel, it tells the story of Kirby Matheson, the troubled young man who shot up his school and then killed himself. I'd never read a book about a school shooting, but that didn't matter. I was in first grade when Columbine happened, and I remember my grandmother crying, crushing me to her the minute I came home from school, no doubt imagining the horror that went on in that building that terrible day.
The book is a novel, with each chapter being told by a different author, each character in the story a different person, all with previous experiences with the shooter. Everyone always looks for someone to blame, for something to blame. But what happens if the shooter isn't a madman? Doesn't have some terrifying trigger that set them off?
What made this book so heartwrenching for me was not necessarily the event of the shooting itself. It was that with every chapter, Kirby, the demon that shed so much blood, had so much hate for everything in the world, was humanized. I couldn't hate him. I pitied him, loved him, hurt for him. Because where exactly does an outcast find solace? And what happens when the solace is so hard to find that all you long for is escape?
This book was heartbreaking, and terrifying, and dark, and gory. But it completely touched my heart, and I'm so glad that I read it. This is a book that needs to be read by all. Though the novel gets a little confusing and hard to keep up with, it should be in the hands of every person who wants to see first hand what happens when even the most quiet, solitary person seems to snap.
I also think that this novel really made a good point, in that, despite the blood, the violence, and the hatred, it was the pain, the yearning to belong to someone, to something, that really resonated with me, and I loved that it made a point not to demonize Kirby, to make him out as a monster, when few people in the book actually knew him. This book is a hard-hitter, often hard to get through, but it was absolutely necessary, and truthfully, I loved every messy moment of it. The bottom line: A strangely tender novel told in an unusual new format, Violent Ends really gets to the heart of the human condition, and despite being somewhat hard to follow, I loved every messy, emotional moment of it! Next on deck: Blythewood by Carol Goodman!